Private Classes
Perhaps our schedule does not match yours but you really want to attend a class with us... Or maybe you'd just prefer to have classes from your own home.... We can go to you, instead! Private classes at a venue of your choice (your condo's clubhouse, your own home, at Teacher Joni's home, at a studio, or at a cafe) can be arranged.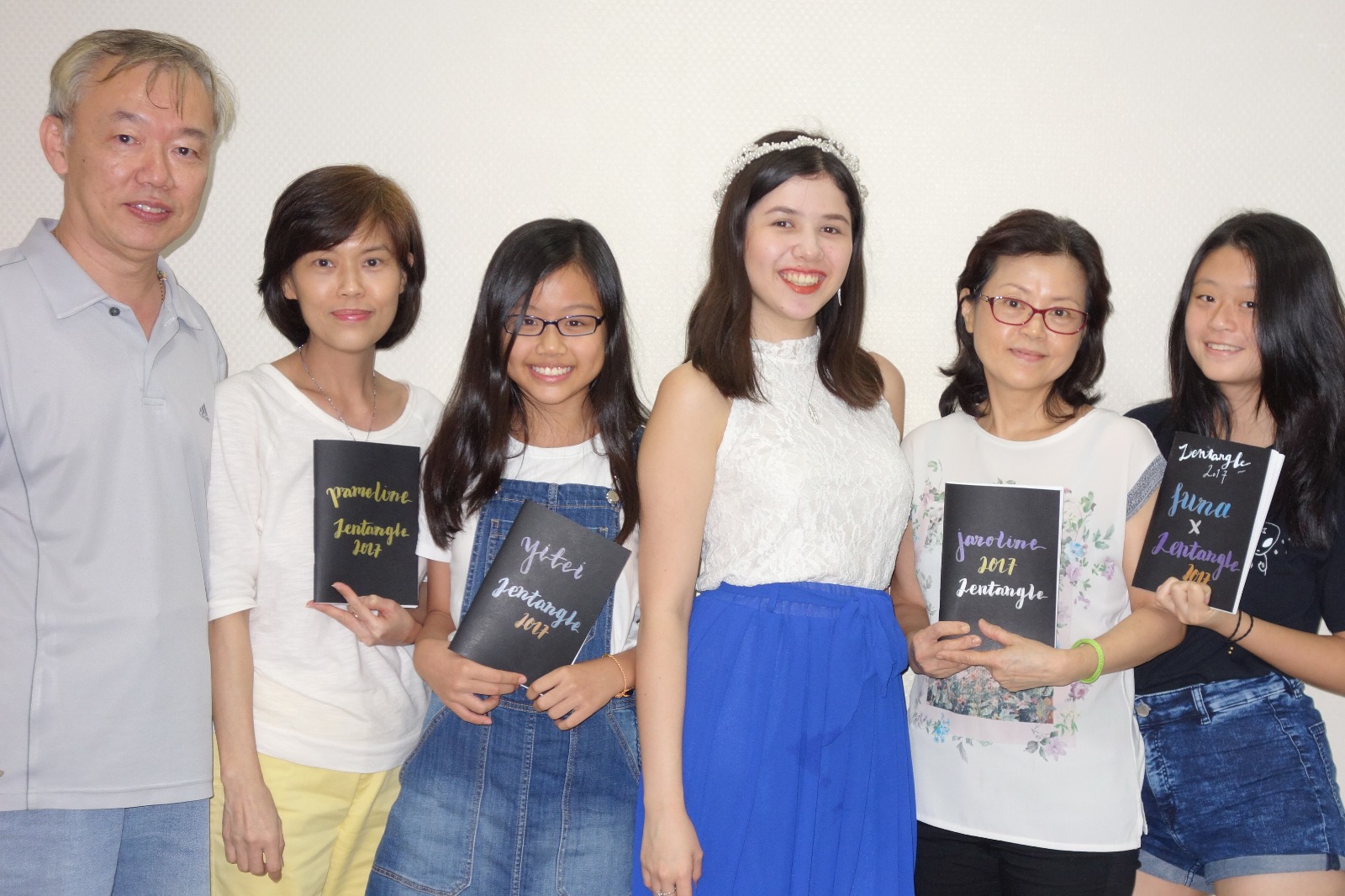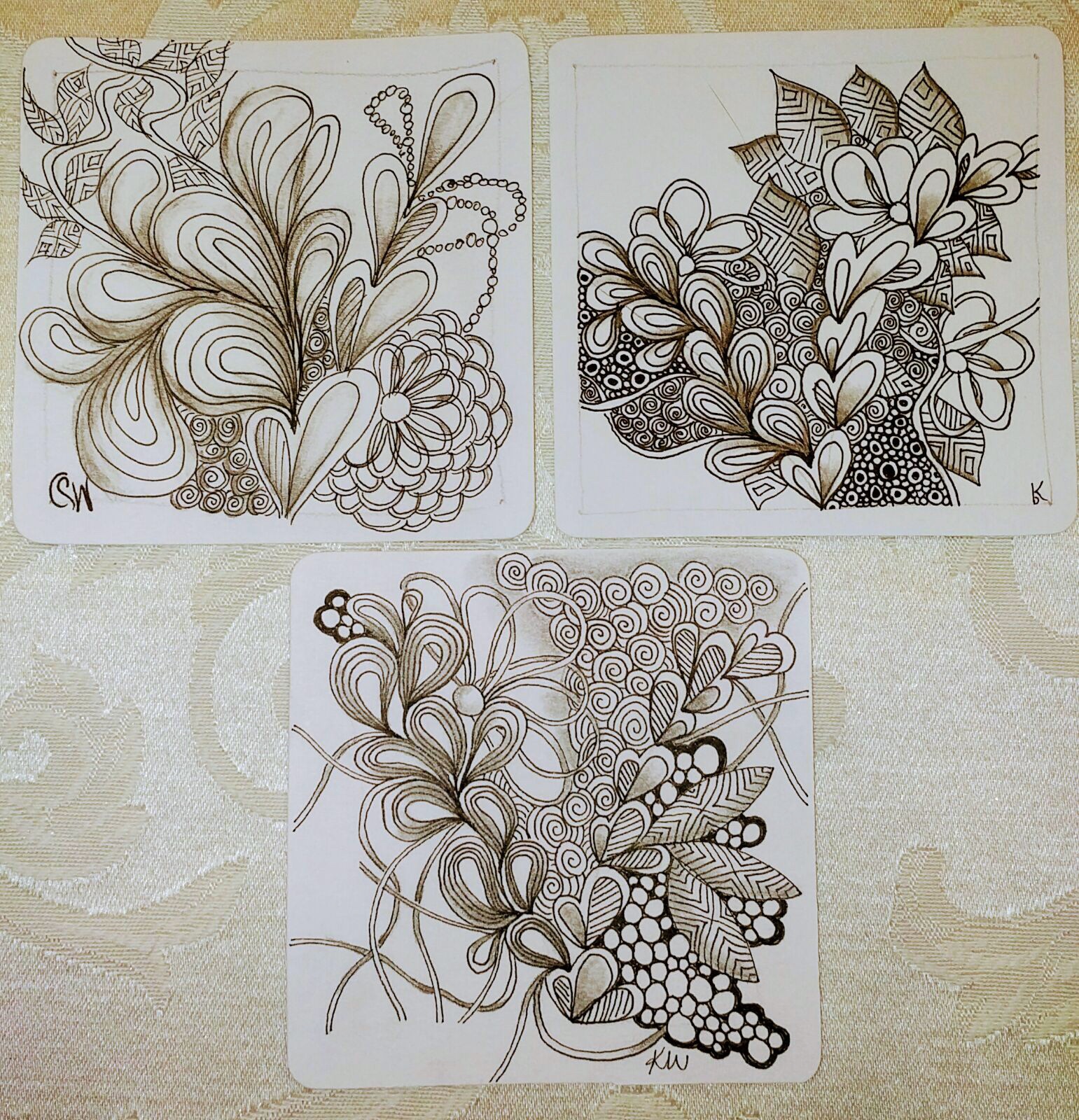 Some people host weekly get-togethers in their homes with family/friends.
Sometimes it's a cosy family bonding activity. Other times there's dinner and wine to be shared amongst friends before the class.
Classes can be scheduled according to a date/time that you're comfortable with.
You can also opt to have a one-off craft class. Options are:
Canvas (most popular option!)

Tote bag

Greeting card: Gemstone with Tombow markers

Watercolour background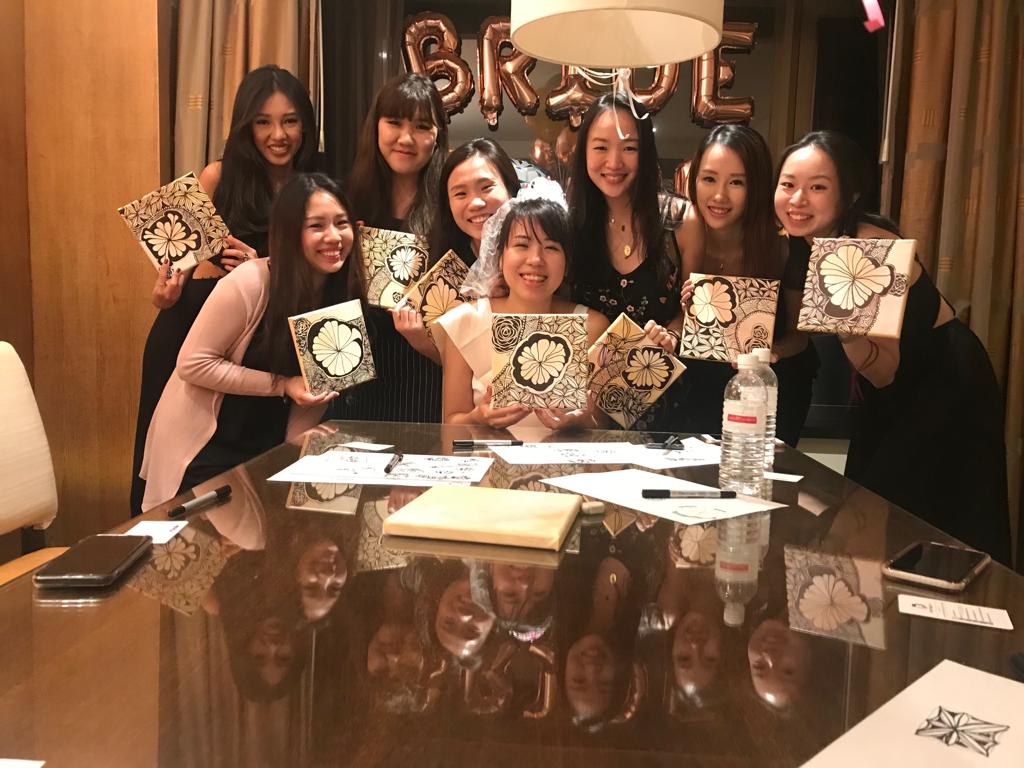 This was a hen party held in Grand Hyatt Singapore. The lovely bride-to-be was a florist and we were told she liked nude-y pinks. So that's how the theme and colour scheme for this canvas class was decided.
Private classes for one to three pax costs a flat-rate of $120. If you have more than four participants, it'd cost $35 per pax. If you're having a large number of participants or if you're booking us for multiple classes, prices are negotiable. Materials fees will be charged separately and will vary with the type of class that you want. You can have an introduction to the Zentangle method, or have a craft class.
The benefits of attending a private class is the convenience of choosing your own venue, with the ability to have just your family/friends in the class. You can also arrange for different dates and timings should you choose to have multiple classes. If you're having a party, we can also work to customise our classes to fit your theme or colour scheme.
Contact us to arrange a class.
I'm part of an eight teachers team that will teach you ways to become more creative with how you fill your sketchbook using nothing but the black ink of your pen and the white of your paper. Find out more about the Black and White Journal Online Class.
If you're living outside of Singapore or if you don't have time for live classes, but enjoy the way that I teach, I'd love for you to be one of the first to know of any new online classes that I offer. Subscribe to this newsletter to be kept up-to-date on the online courses that I teach. (This newsletter is different from my main newsletter as you will only receive updates about my online classes. So sign up for one, or sign up for both depending on what your needs are.)